BIM – Coordination Drawings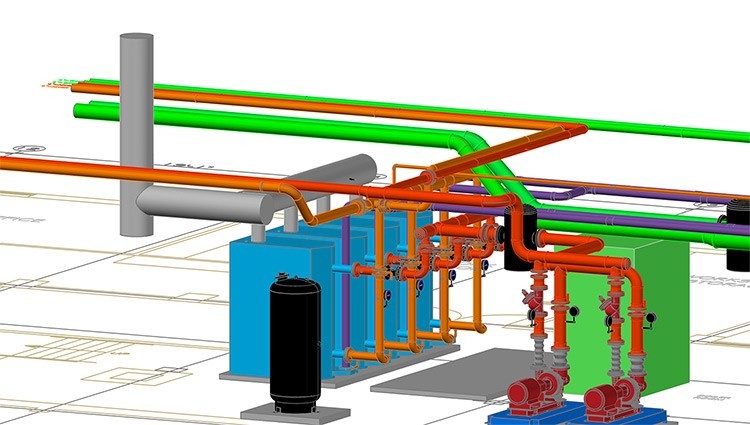 Mallick Mechanical Contractors, Inc is constantly updating our technology and training to provide you with the most advanced mechanical solutions. Coordination Drawings are executed in compliance with Building Information Modeling (BIM) best practices in order to provide a 3D visualization of any project for the General Contractor, Design Team, and Owner. We are dedicated to being a leader in our use of advanced BIM solutions and to helping project teams all over the area improve the building process through virtual construction methods.
Benefits of Building Information Modeling (BIM)
Use of BIM systems is integral to the success of any construction project, allowing you to detect and resolve issues with design early on in the planning stages of your project. Our BIM strategy is fully integrated with our other construction services to maximize the benefits it provides.
Our software covers modeling, coordination, and fabrication, and we are constantly updating the technology we use, along with the trainings our employees receive, to keep up with the ever-evolving market. Our BIM process incorporates the latest CAD programs to produce 3D mechanical drawings that will help you create cost-effective solutions.
BIM can also help you determine:
Site logistics
Constructability reviews
Trade conflict resolution
Final design
Schedule of work
And more